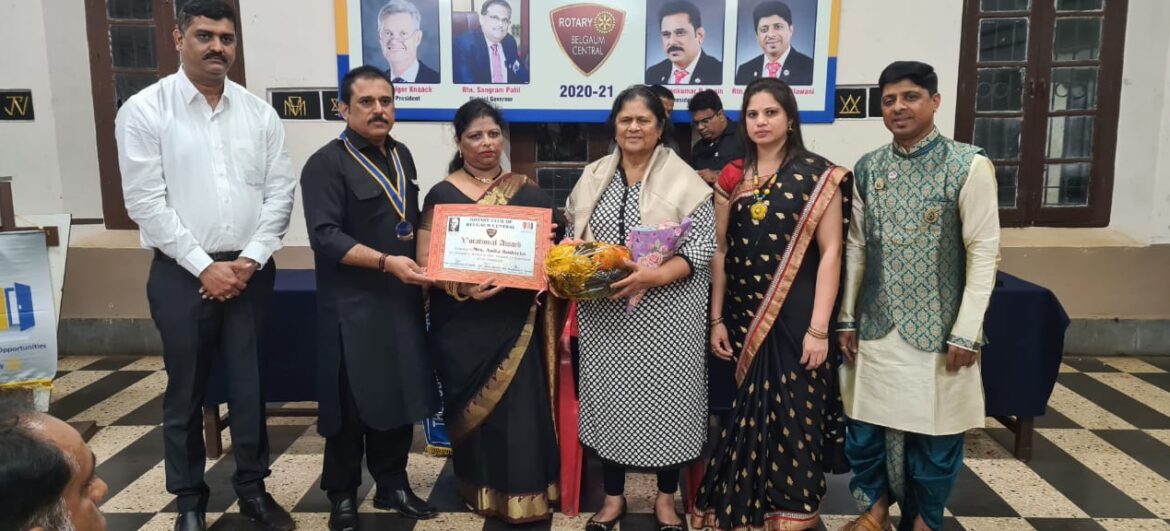 Vocational Award to Karunalaya
Vocational Award to Mrs. Anita Rodricks
On 15th January 2021, Rotary Club of Belgaum Central had organized Recognize and Felicitation program for Covid-19 warriors of Belgaum for their selfless service to the society and needy.
Among the 5 awardees,
Mrs. Anita Rodricks of Karunalaya
was one among them.
The staff, residents and the members of Karunalaya society congratulates Mrs. Anita Rodricks on this occasion.
We also wish to congratulate the other awardees as well
Santosh Darekar (Face book Friends Circle)
Madhuri Jadhav
Madina Relief Foundations
Covid Support Group – Belagavi
This award was presented in the presence of following dignitaries of Rotary Club:
Rtn. Pawan Kumar Uppin (Prseident)
Rtn. Manjunath Alwani (Secretary)
Rtn. Abhay Shinde (Vocational Service Director)